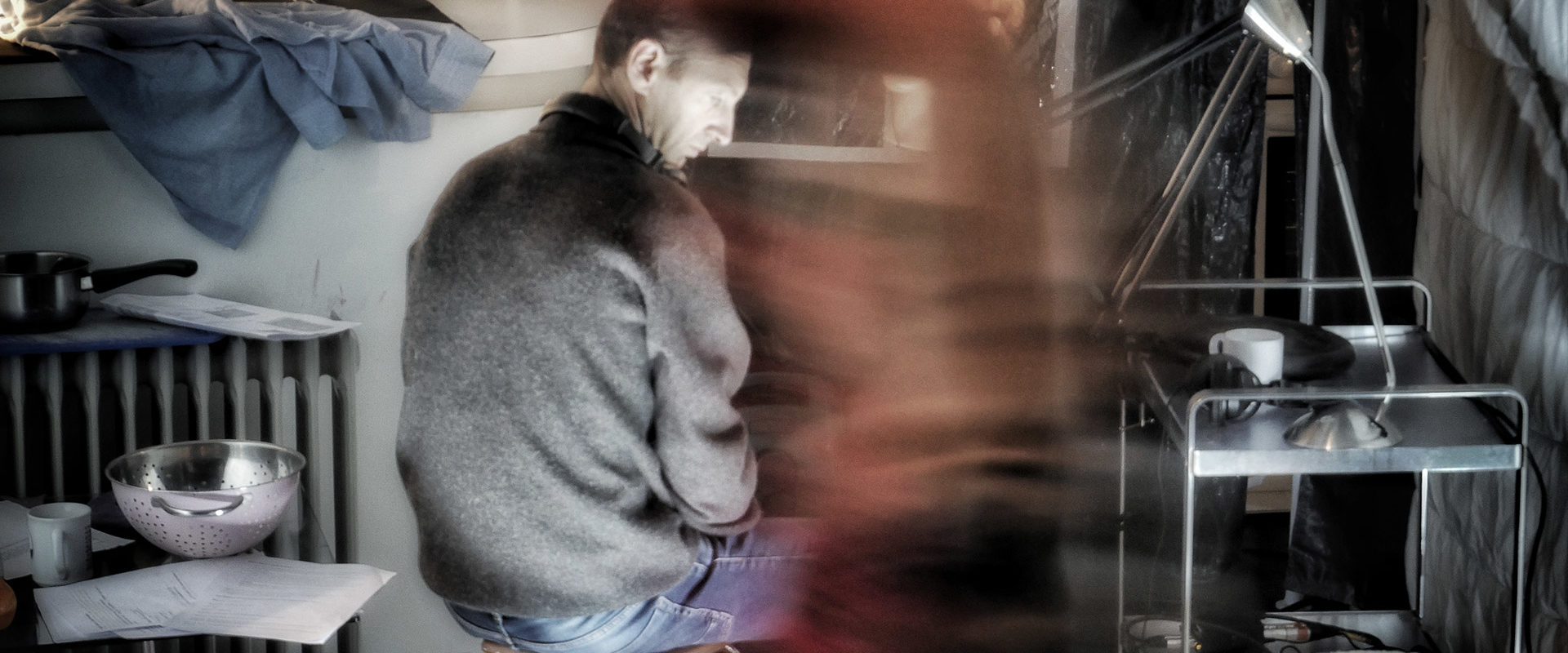 Théâtre à cru
Vu d'ici
Alexis Armengol
Stéphane and Frédérick are brothers.
They meet today for a specific goal: To create something together.
A podcast that should allow their voices, their points of view to be heard, to tell the invisible story. Twenty years ago, Frédérick was hospitalized at the initiative of his little brother, then diagnosed with "schizophrenia".
The binaural sound device invites the spectator equipped with a headset to dive into the heart of their fraternal relationship.
The question that interests me is: What will happen to me? Me, I am ready to live the continuation. What will happen to us?
Cast
Writing, design, direction Alexis Armengol
Interpretation Alexandre Le Nours And Laurent Seron-Keller
General and light management Rémi Cassabé
Assistant director Cindy Dalle
Creation and sound management Quentin Dumay
Scenography and construction Heidi Folliet
Construction sets Alexandre Hulak
Textile clothing Eloïse Pons
Musical compositions Romain Tiriakian
Singing and additional vocals Esther Armengol
Singing and musical arrangements Simon Veyre
Diffusion Jessica Régnier – Les 2 Bureaux
Press Francesca Magni
Coordination and administration Marie Lucet
Production Julie Blanchemanche
Production
Coproductions Studio-Théâtre de Vitry (94)
Help with creation and equipment Conseil départemental d'Indre-et-Loire
Residency La Chartreuse – Centre national des écritures du spectacle, Villeneuve-lèz-Avignon (30), Le Volapük, espace de résidence et de création artistique dédié aux écritures contemporaines – Tours (37), Studio-Théâtre de Vitry (94).
Théâtre à cru is contracted by le Ministère de la culture et de la communication – DRAC Centre-Val de Loire, porté par la Région Centre-Val de Loire et soutenu par la Ville de Tours.
16:00 > 18:00shuttle ride included
06 > 25.07
Breaks on 12 & 19.07
---
Château de Saint-Chamand Route /
---
Full price: 20.5 €
Off rate: 14 €
Pro rate: 9 €