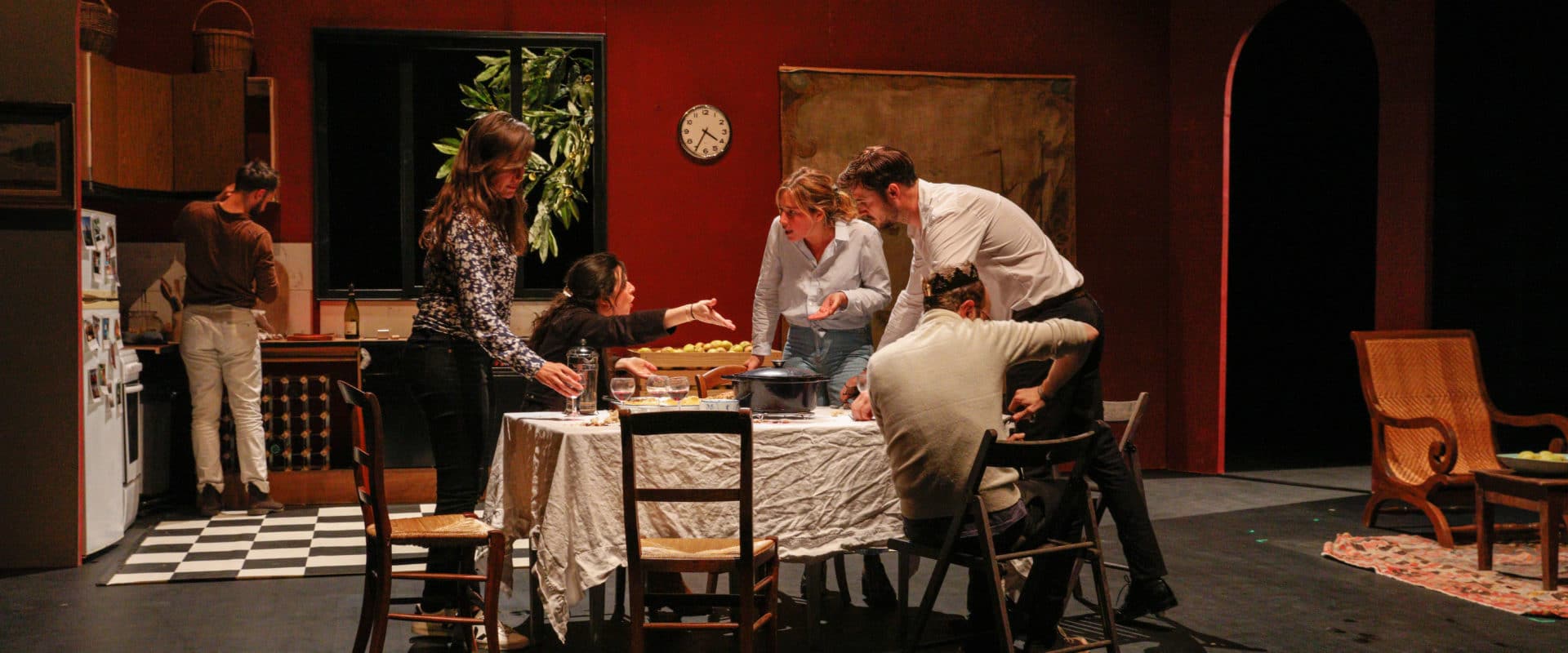 Baran, une maison de famille
Alice Sarfati
Winner of the Prix Théâtre 13 / Young directors 2021
Céline, Romain and Lucie are brother and sisters. They are 15, 30, then 40 years old. We find them each time on their mother's birthday, in Baran, in the house where they grew up. At the heart of this bubble of love and madness that is the family, everyone tries to find a place for themselves. Life passes and leaves traces.
Baran, a family home tells the story of an ordinary family to whom nothing extraordinary happens. In hollow of the daily banality will be drawn in watermark what is more buried: the sufferings of each one, the systems put in place since childhood, the relations of domination and power within the siblings. The threat of fragmentation comes from what is inside this family but also from what is outside, in particular the strength of encounters, divergent aspirations, personalities that assert themselves and reveal themselves.
---
"The context of the family reunion and the preparation of a festive event seems to me to be the privileged place to put a scalpel to the bonds of love and disenchantment that unite the members of this same family. It is this ambivalence of feelings that I want to highlight in Baran, a family home, because it gives rise to bittersweet situations, at once funny, serious and moving, which correspond to the way I look at my own family.
How do brothers and sisters united for so long and loving each other so strongly, suffer or cause estrangement, and become strangers to each other?"
Alice Sarfati
We should have a family just when we are children and then leave it as we grow up, little by little. Honestly, what's the point of a family when you're an adult?
18:50 > 21:00shuttle ride included
07 > 26.07
Breaks on 13 & 20.07
---
Château de Saint-Chamand Route /
---
From 12 years old
Full price: 20,50€
Off rate: 14€
Pro rate: 9€