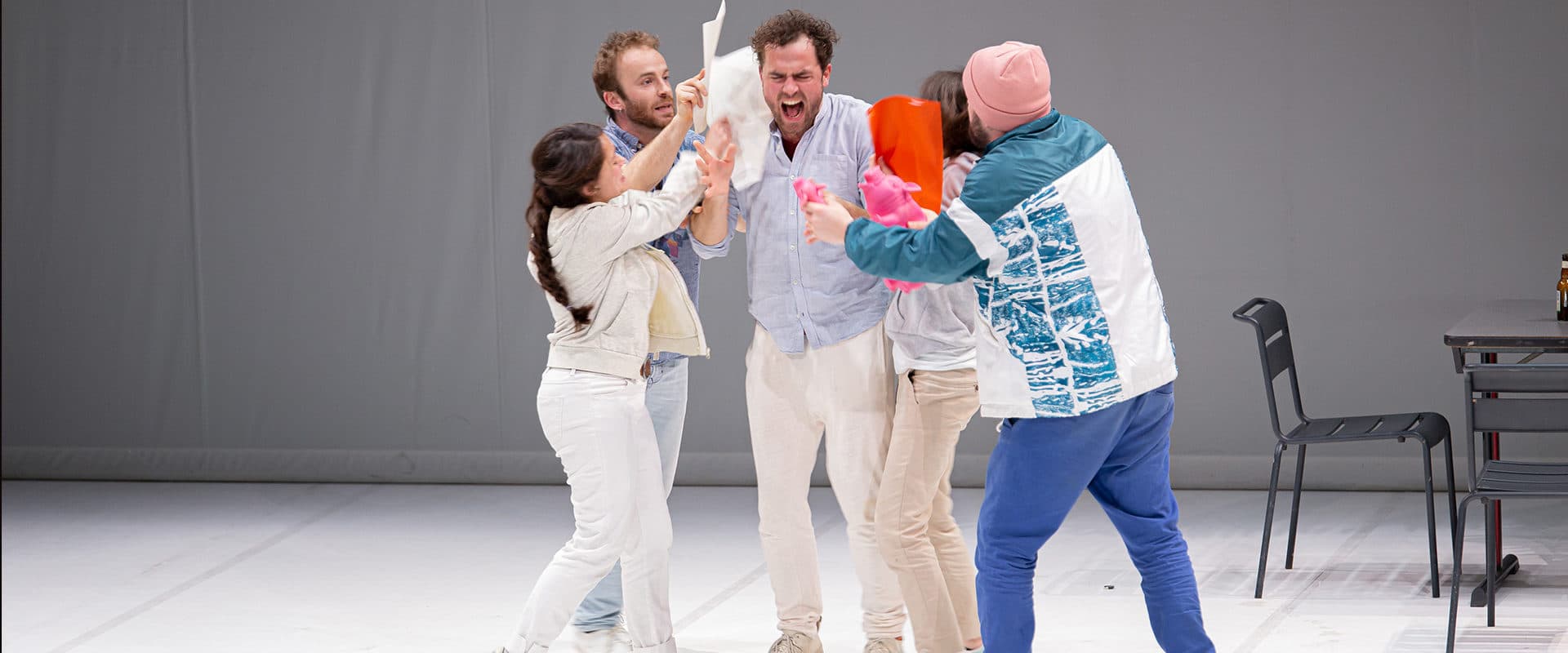 BAJOUR
L'île
Hector Manuel
On an uncharted island lost in the middle of the oceans, a group tries to invent a way of self being and to live among others. Apart from the world and its rumor, those castaways are building new identities, new ways of living. But fragments of their past will soon be surfacing again… The lives of Greg, Leslie, Natacha, Amélie, Julien, Matthias and Friedrich Nietzche will merge, blend and eventually thrill until they burst. Absurd and fierce, their paths touch upon what makes us be, what restrains us, and drives us to disappear. Could The Island, this fantasized elsewhere, be the solution?
Spurred on by Hector Manuel, the bajour collective returns with a hilarious column that turns our modern society into vitriolic.
Cast
Director Hector Manuel
With Leslie Bernard, Julien Derivaz, Margaux Grilleau, Matthias Jacquin, Georges Slowick, Alexandre Virapin, Adèle Zouane en alternance avec Cléa Laizé
Lights Damien Caris
Production
Production BAJOUR
Coproduction Théâtre L'Aire Libre – Saint Jacques de la Lande
Supports Théâtre La Paillette – Rennes, Le Pôle Sud – Chartres de Bretagne, Groupe des 20 Théâtres Île de France.
With the financial support of Fonds d'Insertion du Théâtre National de Bretagne and Spectacle Vivant en Bretagne.
BAJOUR benefits from the support of the Brittany Region, the Ministry of Culture – DRAC Bretagne and the City of Rennes.
11:50 > 13:45shuttle ride included
06 > 25.07
Breaks on 12 & 19.07
---
---
Full price: 20.5 €
Off rate: 14 €
Pro rate: 9 €