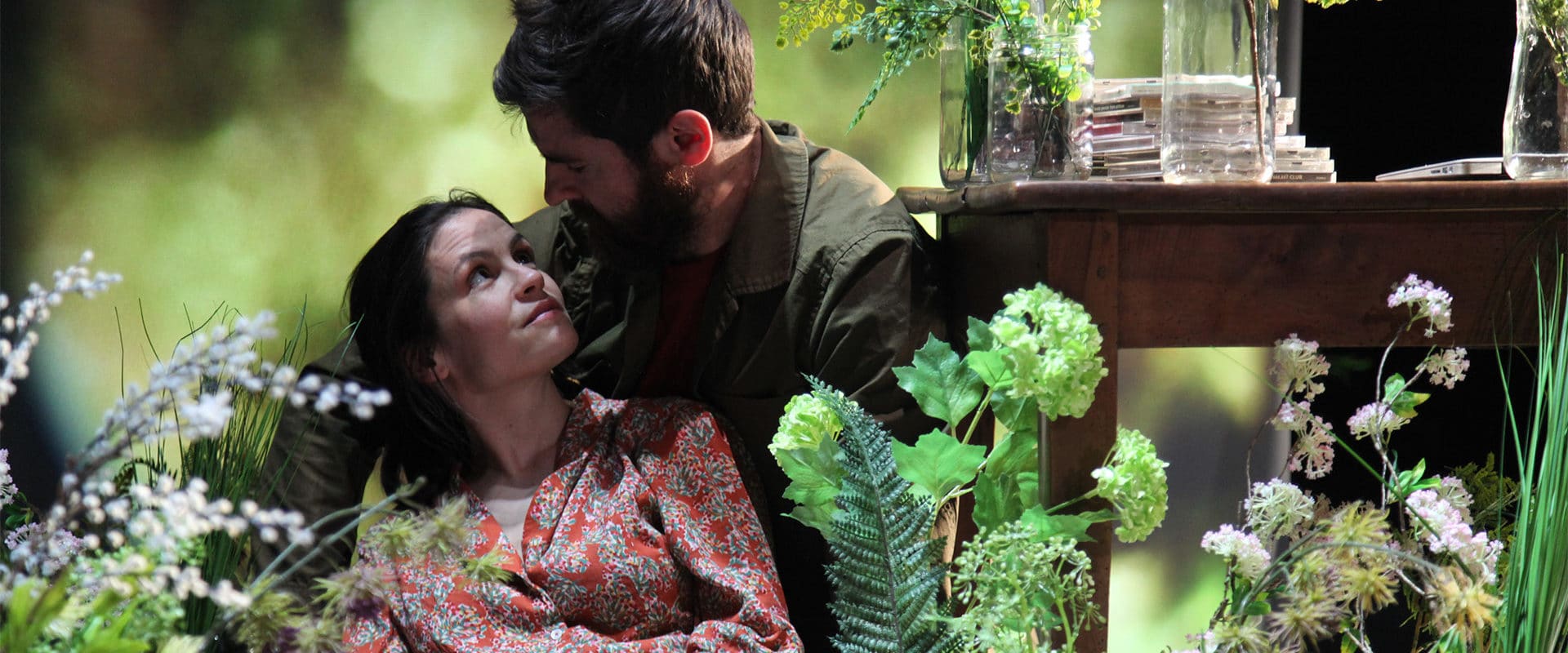 Compagnie Léla
Adeno Nuitome
Lola Molina
SHE is an author. HE is a creator of light. They were struck by the existence of disease and death at just thirty years old. They leave Paris, tear themselves away from the city to immerse themselves in nature, in the heart of the forest. She becomes the queen of a plant world. He drinks it with his touring stories. They invent a return to the wild. SHE and HIM go through the cancerous and loving night, Adeno Nuitome.
A sensitive dive into the creation and beauty of a crazy love story.
Lovers should not sleep at night. The night is not dark, it is violently streaked with red. Sing, shout, be wild.
Cast
Avec Charlotte Ligneau et Antoine Sastre
Mise en scène Lélio Plotton
Scénographie Adeline Caron
Création vidéo Jonathan Michel
Création sonore Bastien Varigault
Création lumière Maurice Fouilhé
Régie Mehdi Benhafessa
Composition guitare Julien Varigault
Production Estelle Delorme
Diffusion Géraldine Morier-Genoud
Attachée presse Francesca Magni
Production
Compagnie Léla
Co-production Halle aux Grains – Scène nationale de Blois, CDN Orléans / Centre Val de Loire, Centre Culturel Albert Camus – Issoudun.
Soutiens D.R.A.C. Centre – Val de Loire, Région Centre – Val de Loire, Maison de la Culture – scène nationale de Bourges, La Chartreuse – CNES.
21:10 > 22:30
06 > 25.07
Break 12 & 19.07
---
---
Full price: 18.5 €
Off rate: 13 €
Pro rate: 8 €