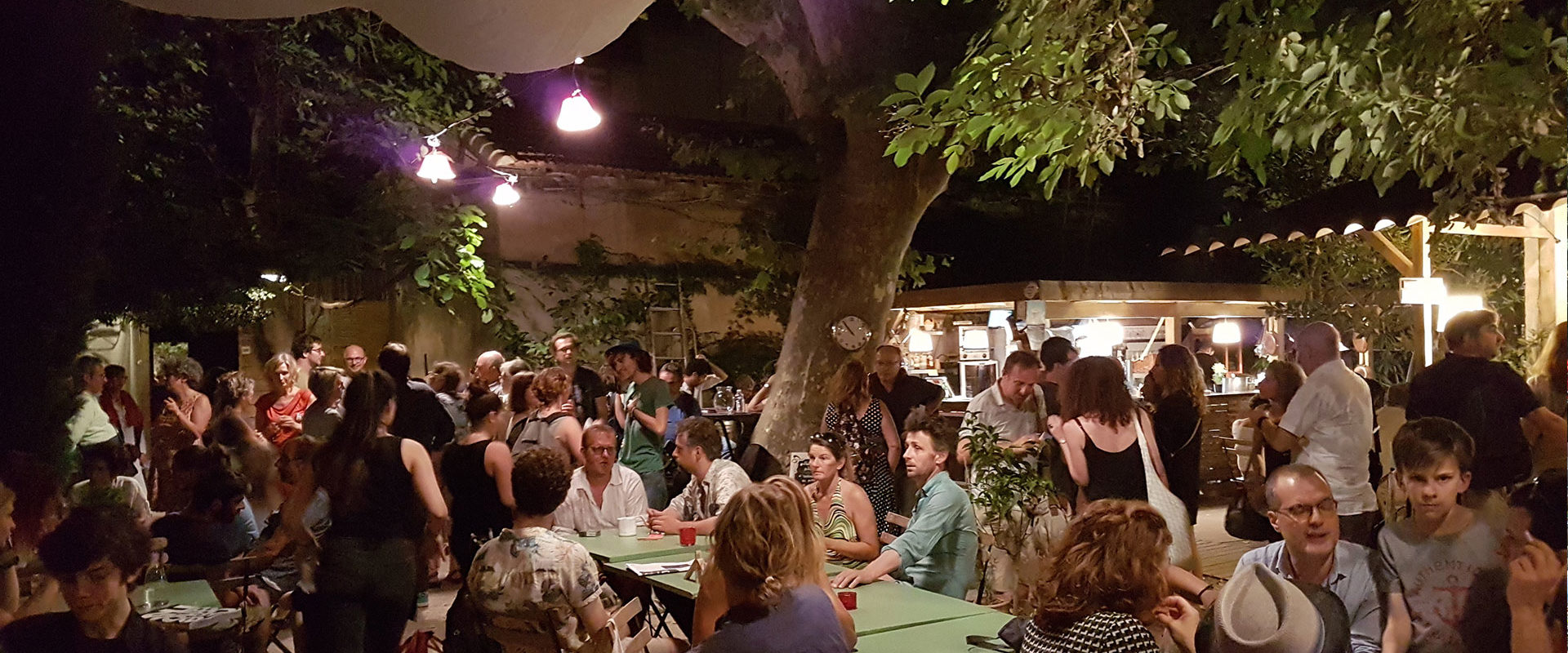 Intra-Muros
Since 2001, the historic hall of La Manufacture has been located in a former factory site from the beginning of the 20th century, witness to Avignon's working-class past. Embellished with a magnificent shaded garden and lush Provencal vegetation, La Manufacture Intra-Muros hosts a performance hall, a bar and a restaurant, ideal for your professional meals or with friends, or for a drink or a coffee, accompanied by the song of the cicadas.
You will find the reception, the ticket office and the departure of the shuttles for La Patinoire and the Château de Saint-Chamand.
Platform dimensions: 7 meters opening, 8.5 meters deep. Air-conditioned room, it can accommodate 80 spectators. The scene / room ratio creates an excellent effect of proximity between spectators and actors.
---